TestEquity
Experience
Founded in 1971, TestEquity is the largest, most comprehensive provider of test solutions in the U.S. proudly supporting the aerospace, defense, automotive, electronics, education, and medical industries. We also design a full line of the industry's highest-quality environmental test chambers. Designed by engineers, for engineers.
Throughout our journey, we've held true to our humble beginnings where accuracy and precision are wildly important. We're engineers too and expect reliable results, every time. We're fueled by a legacy of expertise and excellence in helping customers solve tough technical challenges to speed product time to market. This dedication to customer service has allowed us to continuously provide masterfully engineered test chambers with many unique features and services you won't find anywhere else. Call, email, or connect with us. We enjoy talking about testing solutions.
Learn More
Masterfully Engineered and Highly Precise Test Chambers
Reversible
Doors
You won't need to rearrange your whole bench or workflow thanks to reversible doors allowing the door to open from the left or right side. This is also useful when placing two chambers side-by-side. This lets you customize your chamber to fit in any space.
Learn More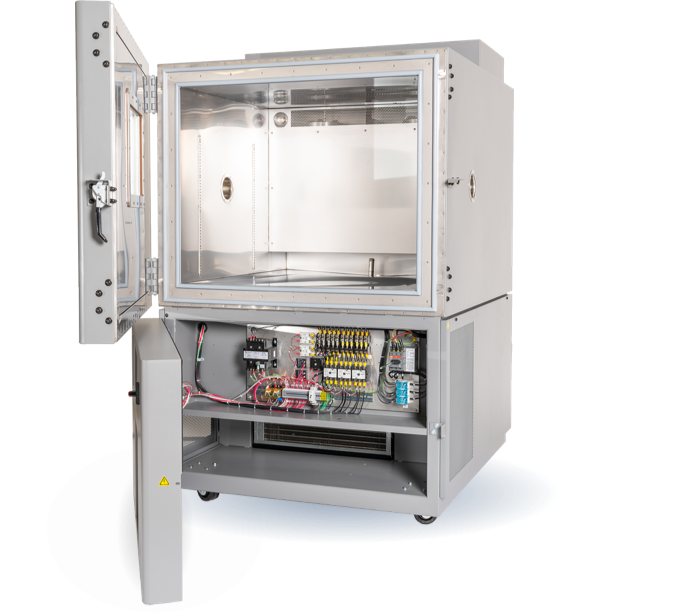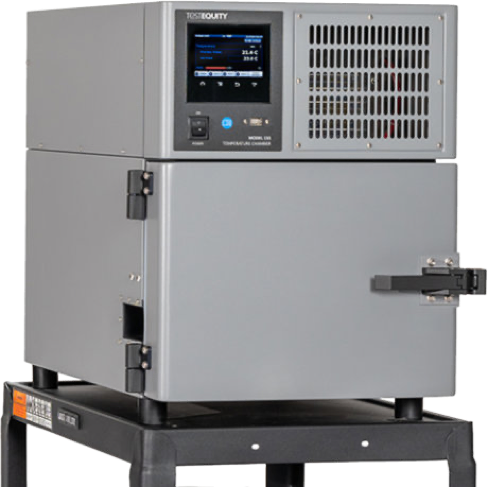 Record
your Data
Get the test results you want by controlling from your product surface temperature. You can manually or automatically transfer data to a front mounted USB connection, a flash drive or through an ethernet connection to a TFTP server or a samba folder. Using an optional cascade control feature, you can still selectively control air temperature alone when needed.
Learn More
Remote
Access
Remote access means you can monitor your tests while you or your team are not in the lab. Work remotely and collaboratively. An easy-to-use graphical interface provides convenient interaction with your chamber. Easily monitor chamber performance, receive alarm notifications, see remaining test time, throttle values and actual process variables, plus see the status of tests in progress, all remotely.
Learn More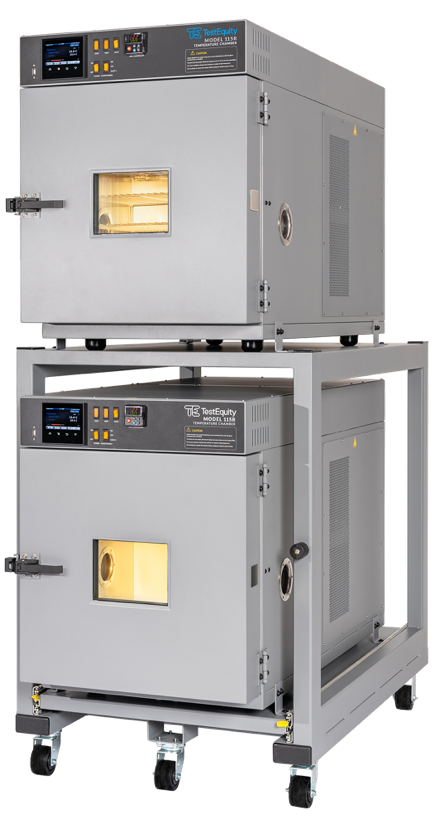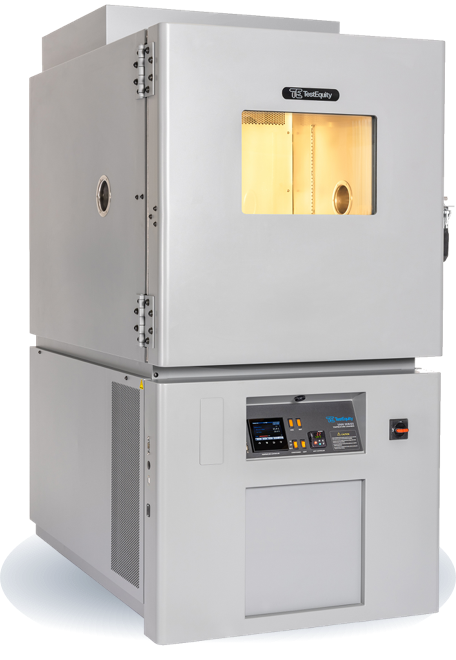 Warranty
Only TestEquity chambers come with a 3-year warranty on parts and 1-year warranty on labor at your domestic site. Our nationwide service network is qualified to do the job right. And we always have replacement parts in stock for immediate shipment.
Learn More
Our chambers are proudly designed and built in the USA which allows for faster fabrication turnaround.
Reliability, precision, and durability with every chamber.
Purchasing
Options
Every project includes budgets and timelines. We offer multiple purchase options to ensure you meet both. You can buy new, used, rent, or even lease our test chambers. We understand that sometimes you need to avoid the costs of owning, repairing, and calibrating portions or entire labs of test and measurement equipment. Nonetheless, a well-maintained test chamber can withstand the test of time. Many times, purchasing new is the best choice. Call, email, or connect with us. We enjoy talking about testing solutions to confirm you get what you need.