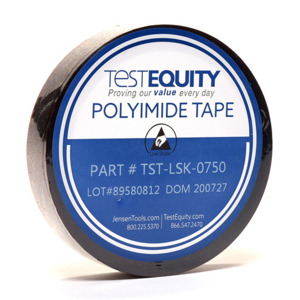 Estimated Mfr lead time:
17 Days
Description

Specifications

Documents
Our products under the brands Techni-Tool, Tec-Cut, Techni-Stat, and many others have merged to one brand, Techni-PRO. All the product specifications and functionality remain the same.
Made of DuPont™ Kapton® Polyimide film, it's 1 mil thick backed by silicone adhesive with ESD additive to reduce the static charge and withstands temperatures of up to 500°F/260°C.

Estimated Mfr lead time:
17 Days