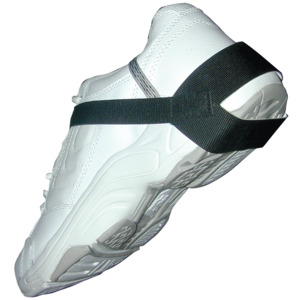 | Qty: | Price: | Savings |
| --- | --- | --- |
| 1 | $4.24 | |
| 10 | $4.16 | Save 2% |
| 50 | $4.03 | Save 5% |
| 100 | $3.90 | Save 8% |
Description

Specifications

Documents
Our products under the brands Techni-Tool, Tec-Cut, Techni-Stat, and many others have merged to one brand, Techni-PRO. All the product specifications and functionality remain the same.

Techni-Pro's cup design heel grounding provides the end user with an effective means of charge dissipation in the static protected areas.
Adjustment is made easy through an elastic hook and non-elastic loop material.
Offers a 22 inch long conductive tab for skin contact and a sewn-in 1 Meg current limiting safety resistor.
Material: 
Two-Layer Rubber
Closure Type: 
Hook & Loop
Compliant Specifications: 
Meets ANSI/ESD Standard S20.20-2014
| Qty: | Price: | Savings |
| --- | --- | --- |
| 1 | $4.24 | |
| 10 | $4.16 | Save 2% |
| 50 | $4.03 | Save 5% |
| 100 | $3.90 | Save 8% |