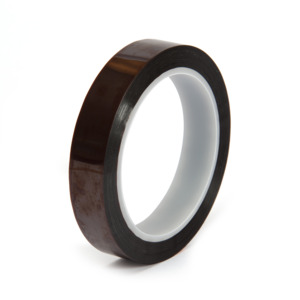 | Qty: | Price: | Savings |
| --- | --- | --- |
| 1 | $24.05 | |
| 10 | $23.57 | Save 2% |
| 30 | $22.85 | Save 5% |
| 100 | $22.13 | Save 8% |
Description

Specifications

Documents
Our products under the brands Techni-Tool, Tec-Cut, Techni-Stat, and many others have merged to one brand, Techni-PRO. All the product specifications and functionality remain the same.
Flame resistant electrical insulation.
Wire and cable wrap.
Wire bundling termination.
Splicing of Hi-Temp reflective thermal insulating film.
Solder mask for circuit boards.
Release surface for heated platens in heat sealing/laminations.
Made in USA
Backing Material: 
Polyimide
Tensile Strength: 
30 lb./in.
| Qty: | Price: | Savings |
| --- | --- | --- |
| 1 | $24.05 | |
| 10 | $23.57 | Save 2% |
| 30 | $22.85 | Save 5% |
| 100 | $22.13 | Save 8% |