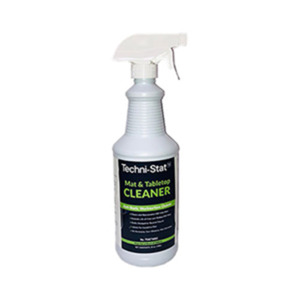 Description

Specifications

Documents
Our products under the brands Techni-Tool, Tec-Cut, Techni-Stat, and many others have merged to one brand, Techni-PRO. All the product specifications and functionality remain the same.
Techni-Pro's match and table cleaner is an ideal non-abrasive cleaner for almost any surface. Leaves no film, is non-streaking and non-flammable.
Effectively removes flux residue, oil, grease, nicotine, dirt and inorganic contaminants without damaging surface.
Maintains surface resistivity of anti-static mats and contains no ammonia.
Container Type: 
Spray Bottle