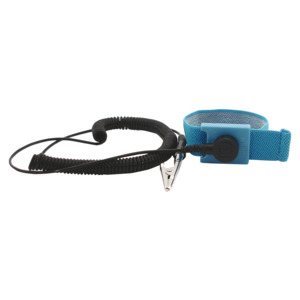 | Qty: | Price: | Savings |
| --- | --- | --- |
| 1 | $7.41 | |
| 20 | $7.26 | Save 2% |
| 50 | $7.04 | Save 5% |
| 100 | $6.67 | Save 10% |
Description

Specifications

Documents
Our products under the brands Techni-Tool, Tec-Cut, Techni-Stat, and many others have merged to one brand, Techni-PRO. All the product specifications and functionality remain the same.

The Techni-Pro adjustable wrist strap sets provide the performance and reliability of a metal band with the comfort of cloth.
Featuring the wide conductive area, 5/8″ and stainless steel back plate for excellent skin contact.
Material: 
Conductive weave and stainless back plate
Type: 
Wrist Strap, with Grounding Cord
Wearable Size: 
Adjustable
Cord and Snap Included: 
Yes
Includes Wrist Strap: 
Yes
Compliant Specifications: 
Meets or exceed the requirements of ANSI ESDS20.20 and ESDA Standard 1.1-2006
Wrist Strap and Ground Cord Included: 
Yes
| Qty: | Price: | Savings |
| --- | --- | --- |
| 1 | $7.41 | |
| 20 | $7.26 | Save 2% |
| 50 | $7.04 | Save 5% |
| 100 | $6.67 | Save 10% |