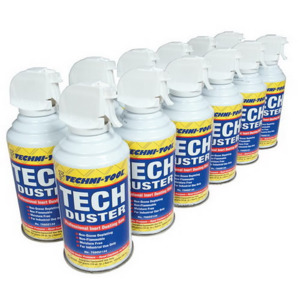 Estimated Mfr lead time:
35 Days
Description

Specifications

Documents
Our products under the brands Techni-Tool, Tec-Cut, Techni-Stat, and many others have merged to one brand, Techni-PRO. All the product specifications and functionality remain the same.
Safely removes dust, dirt, oxide particles and other dry contaminants from delicate instruments. The high-pressure spray reaches the most inaccessible areas to remove dust instantly without residue. Will not scratch or abrade sensitive surfaces. Zero ozone depletion. Safe for the environment - No CFCs and No HCFCs! Contains HFC (134A) Safe Pressure (only 81 PSI pressure). Meets Federal specs BB-F-1421. Filtered to 0.3 microns. 10 oz. aerosol can. Case of 12 cans.

Estimated Mfr lead time:
35 Days