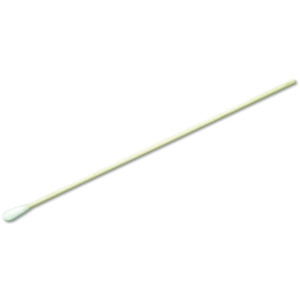 | Qty: | Price: | Savings |
| --- | --- | --- |
| 1 | $2.62 | |
| 20 | $2.57 | Save 2% |
| 50 | $2.49 | Save 5% |
| 100 | $2.36 | Save 10% |
Description

Specifications

Documents
Regular cotton tip

Lint-controlled tip

Sturdy, naturally biodegradable wood handle

Made in USA

Critical Envrionments / Industrial

General cleaning swab

Cleaning cameras

Cleaning situations requiring tear resistance

Lint sensitive applications
This absorbent cotton tipped applicator is produced with high quality USP grade cotton which is carded and coiled onsite to maintain consistency. It is bonded ecurely to a naturally biodegradable wooden handle with a hot-melt glue adhesive. An excellent choice when you are looking for an application/swab for cleaning sensitive components.

Our products under the brands Techni-Tool, Tec-Cut, Techni-Stat, and many others have merged to one brand, Techni-PRO. All the product specifications and functionality remain the same.

Cleanroom Class Rating: 
10-100
Package Quantity: 
100 Per Pkg.
| Qty: | Price: | Savings |
| --- | --- | --- |
| 1 | $2.62 | |
| 20 | $2.57 | Save 2% |
| 50 | $2.49 | Save 5% |
| 100 | $2.36 | Save 10% |