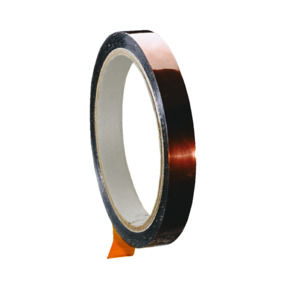 Description

Specifications

Documents
Our products under the brands Techni-Tool, Tec-Cut, Techni-Stat, and many others have merged to one brand, Techni-PRO. All the product specifications and functionality remain the same.
These Kapton polyimide backing and acrylic adhesive tape offer excellent chemical and thermal resistance and provides excellent electrical insulating properties.
Used in applications where toughness and puncture resistance are required.
Specifically used in high-temperature applications requiring solvent resistance for wrapping coils, transformers, capacitors, and wire harnesses.
Conformal coating masking applications.
Breaking Strength: 
30 lb./in.
Temperature Rating: 
-100 to 500°F
Backing Material: 
Polyimide
Adhesion Strength: 
18 oz./in.
Dielectric Breakdown: 
7500 V