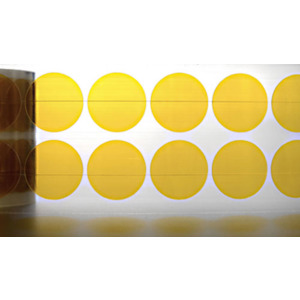 Estimated Mfr lead time:
13 Days
Description

Specifications

Documents
1 mil Film
1.5 mils Adhesive (Silicone)
Tensile strength 9-14 kg/25mm
Elongation % 40-90
14 Month shelf life
Manufactured from polyimide film with a silicone adhesive, dots can protect gold contact of PCB during wave soldering and hot air leveling process. It's also designed for insulating coil at high temperature for capacitors, transformers and generators. Complies with UL material specification.

Package Quantity: 
2000Per Roll
Performance Temperature: 
500°F
Estimated Mfr lead time:
13 Days