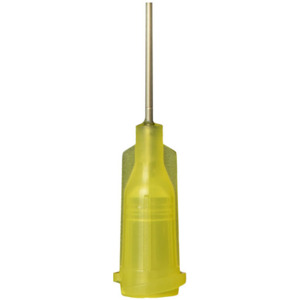 Estimated Mfr lead time:
20 Days
Description

Specifications
Bonded with a clear UV adhesive for exceptional strength
Luer lock hubs
Blunt ends
IT series needles are color coded based on the international standard and made with polyporpylene luer lock hubs, with 304 stainless steel tubing. Luer lock utilized an outside thread design for secure locking onto a syringe or valve. Packaged 50 per box. Also available in bulk bags of 1000, inquirer with our sales department.

Estimated Mfr lead time:
20 Days