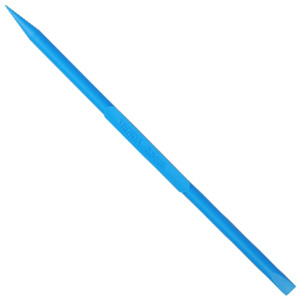 Description

Specifications

Documents
Ideal for opening plastic cases such as MP3 players, cell phones, laptops and more. Also a great tool for popping out batteries.
Nylon finish will not mark delicate surfaces
May be suitable for use in ESD protected areas*
Temperature resistant
Made in the United States of America.
*The hygroscopic (readily accepts moisture) properties of Nylon may make this tool suitable for use around ESD sensitive components after a few minutes of handling the tool with bare hands. Without exposure to moisture or antistatic treatment, Nylon is in the insulative resistance range and charges will not be removed to ground.
Heavy Duty

For Use With: 
ESD Components
Style: 
Pencil Point Screwdriver
Type: 
Temperature Resistant