Welcome to the New JensenTools.com!
We have a new look, and our site is now mobile friendly. Do you have questions about using the site? See below.
1. RETURNING CUSTOMERS
If you have an existing account with us, you will be prompted for your email address (user name) and password during sign-in. If you experience password issues, please click "Forgot Password?" to receive a password reset email
Desktop: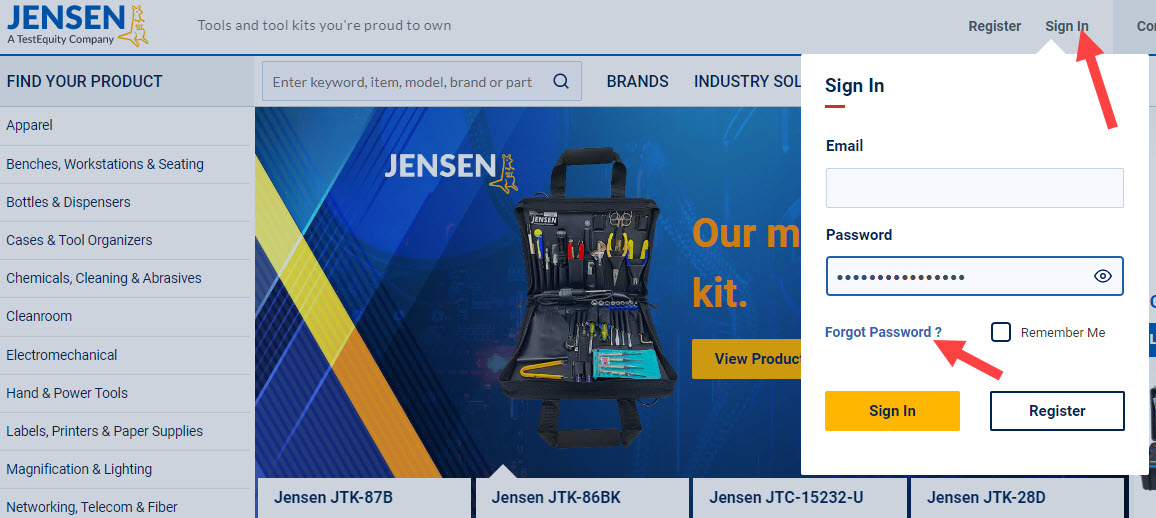 Mobile: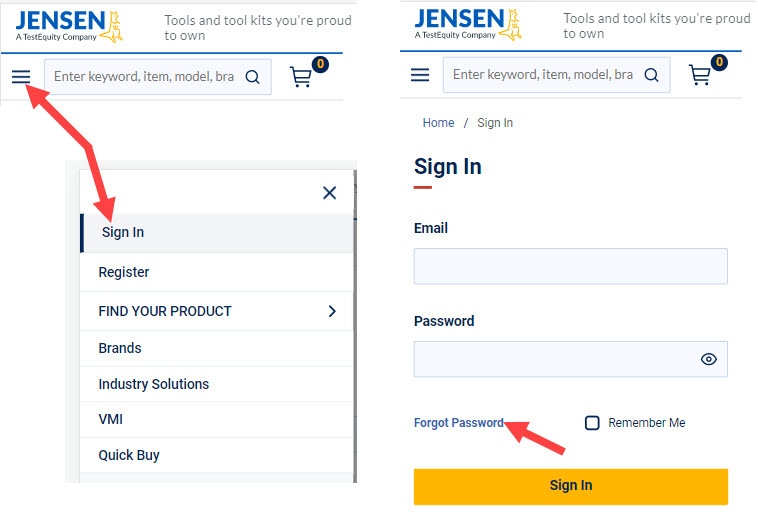 2. REGISTRATION
To register, click the "Register" link in the header.
Enter your information in the required fields, and click continue. Registration allows you to check your order status, view tracking links, print invoices, utilize any special pricing and view your order history quickly and easily.
Desktop:

Mobile: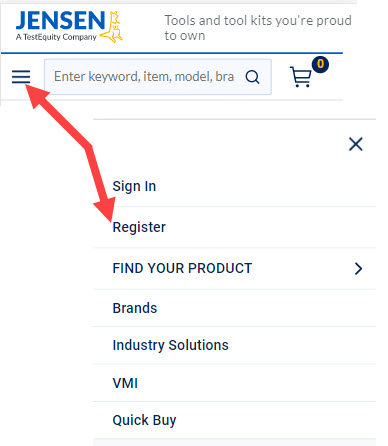 3. NEED HELP SIGNING IN?
We offer live chat during business hours (8am - 6pm EST) or call us at 1-800-229-4771 and we can help reset your password.

4. ORDER HISTORY ISSUES?
It is possible your order history may look different on the new site. If you experience issues, please contact us and we'll fix it.