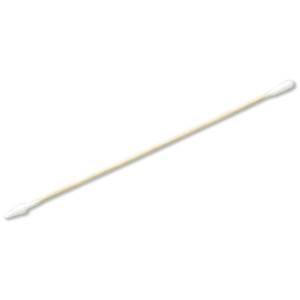 | Qty: | Price: | Savings |
| --- | --- | --- |
| 1 | $3.92 | |
| 20 | $3.84 | Save 2% |
| 50 | $3.72 | Save 5% |
| 100 | $3.53 | Save 10% |
Description

Specifications

Documents
Our products under the brands Techni-Tool, Tec-Cut, Techni-Stat, and many others have merged to one brand, Techni-PRO. All the product specifications and functionality remain the same.
This Techni-Pro absorbent, cotton tipped applicator is produced with high quality USP grade cotton which is carded and coiled onsite to maintain consistency.
The applicator is bonded securely to a sturdy wood handle by an aqueous based adhesive.
It is double tipped, one end with a mini tapered cotton tip and the other with a regular cotton tip.
Package Quantity: 
100 Per Pkg.
Head Diameter: 
0.085" Tapered, 0.188" Regular
| Qty: | Price: | Savings |
| --- | --- | --- |
| 1 | $3.92 | |
| 20 | $3.84 | Save 2% |
| 50 | $3.72 | Save 5% |
| 100 | $3.53 | Save 10% |